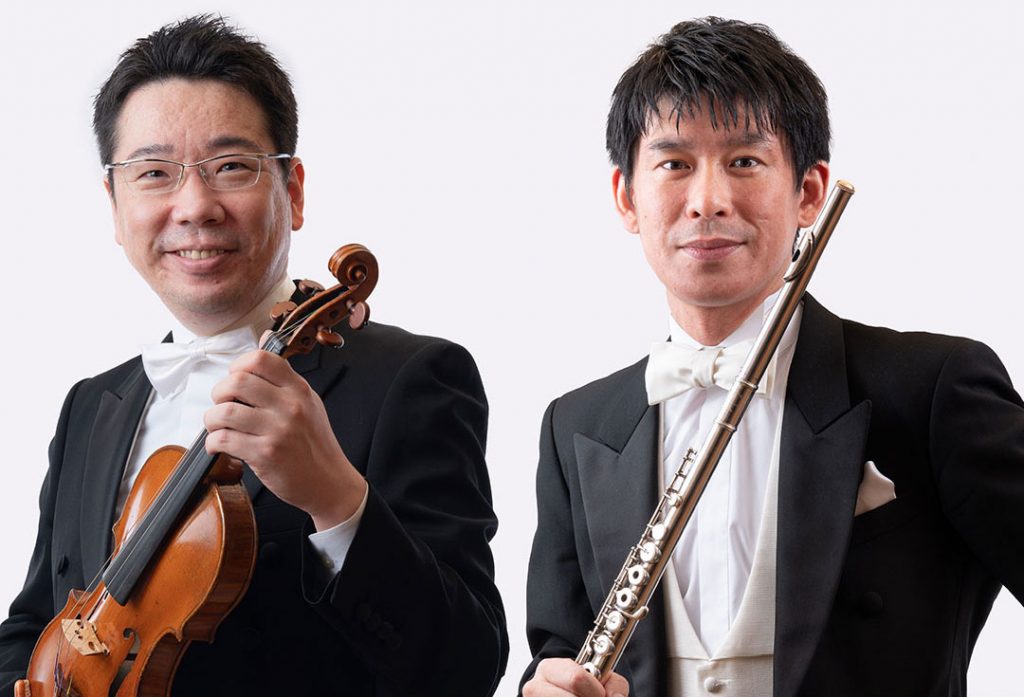 What kind of person was that composer? What was the background of this song?
In addition to commentary by the navigator, this is an online lecture delivered by welcoming members of the New Japan Philharmonic Orchestra.
The members of the orchestra, who have just finished rehearsals, will appear and talk about their interactions with the conductor, the atmosphere during the performance, and their thoughts on the song for the performance. You can also enjoy talks only here, such as a question corner from customers.
〈This time's theme〉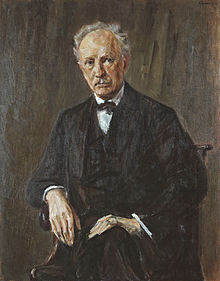 [The Life of "Hero" Richard Strauss]
This time's highlights and listening points!
♪18歳のデビュー曲「セレナード」から85歳生涯最後の曲と言われている「4つの最後の歌」。
♪ And this is the content for the 644th regular concert, which is a program of "Hero's Life", which is likened to his own life.
♪新日本フィルの新たな旋風、コンサートマスターの伝田正秀、いつも爽やかな笑顔がトレードマークの首席フルート奏者の野津雄太、そしてナビゲーターの岡田友弘さんの3名で、楽しく分かりやすいお話をお届けします。
Date and time: September 28, 2022 (Wednesday) 19:00-20:00 (about 1 hour)
Navigator: Tomohiro Okada (music writer, conductor)
出演者:特任コンサートマスター・伝田正秀、首席フルート奏者・野津雄太
Online lecture viewing ticket (with archive): 500 yen (tax included)
チケット購入は9月28日(水)11:59まで
配信方法:オンライン会議ツール「Zoom」

☆お客様から事前に質問やリクエストを受け付けます。
ご応募は online.q@njp.or.jp オンラインレクチャー担当 矢浪まで。
第644回定期演奏会チケットとのお得なセット券(BASEのみでの取り扱い)もございます。
視聴チケットは下記よりご購入いただけます。
Purchase at BASE (value set tickets are also available)
Purchase at peatix (regular tickets only)
Navigator (music writer, conductor Tomohiro Okada)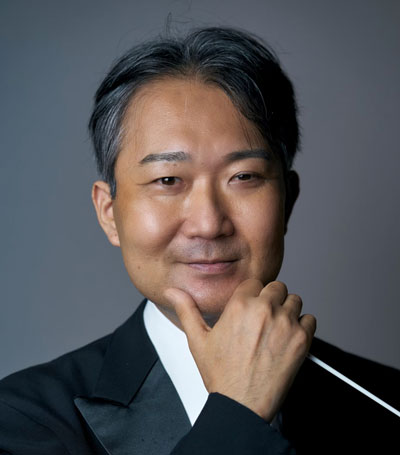 Born in Akita Prefecture in 1974. After graduating from Akita Prefectural Honjo High School, entered Chuo University's Faculty of Letters, Department of German Literature. After that, he studied conducting at Toho Gakuen University Music Department and went to Europe. With the Chigiana Conservatoire Graduate School (Italy) as the base of his studies, he has studied at music education institutions, music festivals, and seminars in Europe and the United States, such as the University of Music and Performing Arts Vienna and the Berkshire Music Center (USA).
In 2003, he was selected for the Besançon International Conductor Competition. Studied conducting under Ryo Kushimoto, Masamitsu Takashina, Tadaaki Otaka, and Gianluigi Gelmetti. He also participated in masterclasses by Kurt Masur, Bernard Haitink, Ed de Waart, and others. In addition to performing with the Central Aichi Symphony Orchestra and other major orchestras around the world, he has also worked as an instructor for many amateur orchestras and brass bands, contributing widely to the promotion and development of music culture in local cities. In addition, he is actively involved in music events for children, serving as a "friend player (conductor)" of the brass ensemble "Zoorasian Brass" formed by a mascot character, including the band's CD album. Participate in recording. In addition, he appeared in "Takeshi's Anyone Picasso" and "TV Champion" (both on TV Tokyo) and became a hot topic. As a conductor, his repertoire ranges from classics to contemporary music, with a focus on orchestral works by German and Austrian composers, as well as Russian and Scandinavian music. In recent years, he has also focused his research on British, French, and Estonian music. Also, in performing with soloists of each genre, he has gained a lot of trust due to his warm and humorous personality and musicality. In addition to conducting activities, he also writes for various media. Member of the Ralph Vaughan-Williams Society. Member of the Malcolm Arnold Society.
Related performance