"Let's play music together!"
In 1972, under the slogans of conductors Seiji Ozawa and Naozumi Yamamoto,
Founded as an orchestra operated independently by the musicians.
In 1975, Kazuhiro Koizumi was appointed as the first Music Director, and in 1983, Michiyoshi Inoue was appointed as the second Music Director.
Since then, it has been well received for its excellent planning and fulfilling performances.
In 1997, it moved to Sumida Ward, a city of history and tradition known for the birthplace of Katsushika Hokusai and the Kokugikan.
With the Sumida Triphony Hall, which opened in the same year, as the base of activities, Japan's first full-fledged franchise was introduced for daily practice and performances. After that, Rostropovich 's "Shostakovich Festival" and Michiyoshi Inoue 's "Mahler Cycles - Complete Symphony Concert -" received very high acclaim.
In 1999, Seiji Ozawa was appointed Conductor Laureate / Emeritus.
Currently, in addition to conducting regular concerts and singing concerts at Sumida Triphony Hall and Suntory Hall, he is also vigorously performing regionally-based performances, such as visiting local school gyms, elementary and junior high school music classes, various facilities .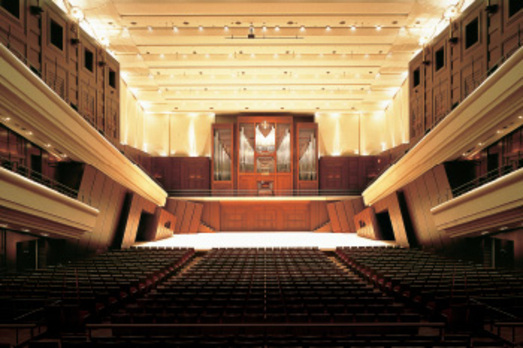 In the summer of 2004, he launched a new project, `` New Japan Philharmonic World Dream Orchestra'' with the musician Joe Hisaishi, and the ``Chamber Music Series,'' which was independently proposed by the orchestra members. there is In addition, in collaboration with Joe Hisaishi, he performed the orchestral music for the movies "Spirited Away" (released in 2002), "Howl's Moving Castle" (released in 2004), and the latest work "Ponyo on the Cliff by the Sea" (released in 2008). In charge, we are expanding the opportunities for further activities.
In addition to this, the European Performance with Seiji Ozawa (1985), Seiji Ozawa, Russian Concert with Rothroppovich in Russia (1998), the 30th anniversary of Japan-China friendship with Seiji Ozawa · Chinese Performance (2002), Spain Performance (2004), etc, all got high evaluation at the site.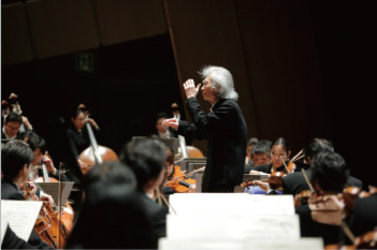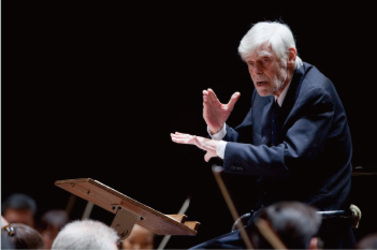 From 2003 to 2013, Christian Arming served as Music Director. The 18th Mitsubishi UFJ Trust Music Award (conducted by Arminck) for "A Book with Two Seals" was the first time an orchestra had won the award. The live recording of the performance has also been highly acclaimed.
In February 2009, the 200th anniversary of Haydn's death, he held the "Haydn Project" produced by France Bruggen, which was highly acclaimed and won the 22nd Music Pen Club Music Award. In February 2011, the sequel "Beethoven Project" won high acclaim again.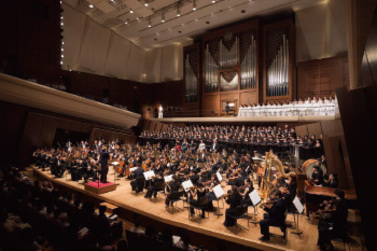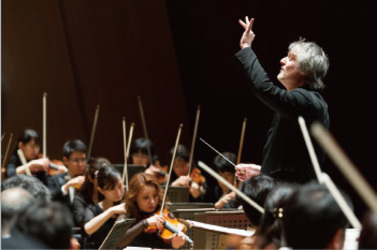 From 2010-2011 season, Daniel Harding joined the conductor group as Music Partner of NJP.
In June 2011, the charity concert for "East Japan great earthquake" himself experienced in Tokyo was picked up by each paper and enthusiastically greeted.In addition, the official inaugural performance performed on the day of the earthquake became a documentary program (NHK Integrated Television) called "Mahler on March 11", and he received great reaction.
Following the summer of 2011, in August 2012, we held a Chinese performance with director Kazuhiro Koizumi in commemoration of the 40th anniversary of the foundation and the 40th anniversary of the normalization of diplomatic relations between Japan and China.
Since the 2013-2014 season, German conductor Ingo · Metz Mach has joined the conductor newly as Conductor in Residence (~ August 2015), two headed regime with Harding started.A unique program combining contemporary songs such as Zimmerman and Varese, with Beethoven and R. Strauss called for a hot topic.In September 2013 inaugural showcase performance, he took up the first act of "Valkyrie" in a concert form and showed his skill to fame in the European opera theater.
In May 2014, organized by Orix, a special sponsorship company, performed at three places in Busan, Suwon, Seoul in Korea, and succeeded.
October 2014 #531 Subscription Concert < Triphony Series> (Conductor: Ingo Metzmacher) was organized by the Affinis Cultural Foundation as a "musical culture bearer of the music of Japan or the region, organized by professional orchestras. It was selected as "Affinis Emblem", which subsidizes carefully selected orchestra performances recognized as "meaningful projects for the world".
In September 2016 (2016/2017 season), Toshiyuki Kamioka, a conductor trained at German opera houses, was appointed as Music Director (until August 2021).
As recordings, Mahler's "Symphony No. 1 "Giant" with Toshiyuki Kamioka, Mahler's "Lamentation Song" (first draft version), "Bruckner: Symphony No. 7 (Haas version)", "Argerich Piano Concerto / Schumann & Chopin" "THE BEST / WAGNER" "Brahms: Symphony No. 1 & Mahler: Symphony No. 3", "Mahler: Symphony No. 5", "Mahler: Symphony "Song of the Earth"", "Beethoven: Symphony No. 9 He has released works such as "Chorus", Franz Schmidt's oratorio "The Book with the Seven Seals", and "Verdi Requiem".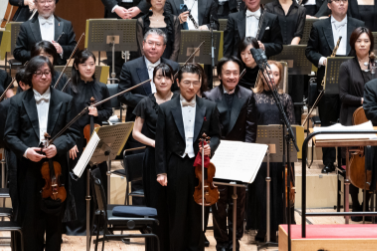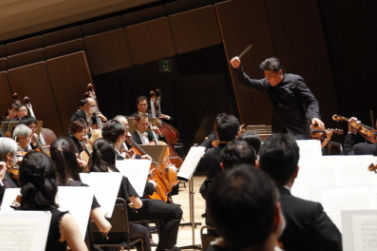 指揮者・佐渡裕が2023年4月より第5代音楽監督に就任。
"A Japanese orchestra that constantly explores new musicality"
That is the "New Japan Philharmonic".