We will hold an online lecture that will give you a good idea of what to listen to at the 647th regular concert (March).
A lot of hints to enjoy the regular concert that decorates the last of this season!
「実はとってもロマンチックなシェーンベルクとその仲間たち」~新日本フィルの楽団員&音楽ライター小室敬幸さんと見つけよう オーケストラの魅力!~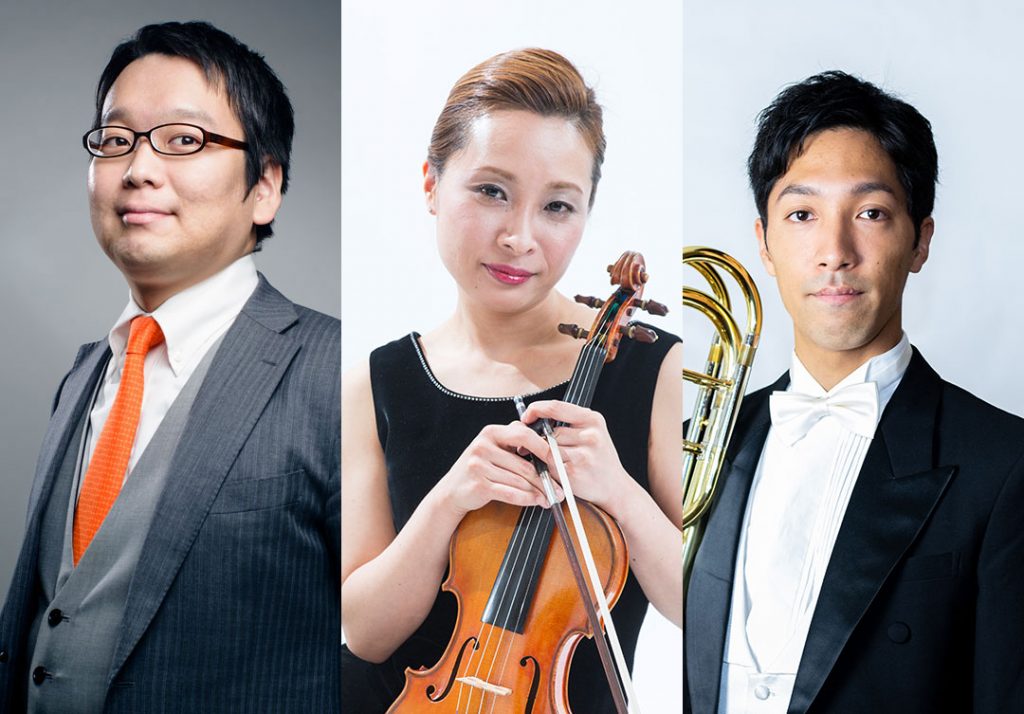 ■開催日時:3/1(水)20時~(約1.5時間)
■ナビゲーター:小室敬幸(音楽ライター)
■出演者:佐々木絵理子(新日本フィル 第2ヴァイオリン・フォアシュピーラー)、鈴木崇弘(新日本フィルバストロンボーン奏者)
■配信方法:オンライン会議ツール「Zoom」
Viewing ticket (with archive) 500 yen
お申込み方法(視聴チケットご購入)
以下のサイトからお申込みください。BASEでは、オンラインレクチャーと演奏会のチケットを同時にご注文いただけます。(※席番号はお選びいただけません)
【ポイント】
In addition to commentary by a navigator, this is an online lecture delivered by members of the New Japan Philharmonic about the appeal of the three new Viennese schools (Webern, Berg, and Schoenberg) who were active in Vienna in the early 1900s and their music. The members of the orchestra, who have just finished rehearsals, will appear and talk about their interactions with the conductor, the atmosphere during the performance, and their thoughts on the song for the performance.
【オンラインレクチャー参加に際してのご案内】
イベント参加には「Zoom Cloud Meetings」のダウンロードが必要となります
開催日午後2時までに、オンラインレクチャー参加用のZoom視聴用URL(PC用)、ID・パスワード(スマホ・タブレット用)をお送りします。
【その他・注意事項】
*都合により予告なく講師・ナビゲーター・出演者が変更になる場合がございます。
*通信にかかる費用は、お客様のご負担になります。
*当イベント開催中において発生した一切の事故や怪我などの責任をおいかねますことを、予めご了承下さい。
*録画、録音、動画URLの無断共有は、固く禁止させていただきます。発見された場合は直ちにご退出いただきます。
*イベントの資料・画像等の無断転載は、お控えください。
Related performance
Webern: Passacaglia op. 1
Berg: Violin Concerto (Violin: Christian Tetzlaff)
Schoenberg: Symphonic Poem "Pelléas et Mélisande" op. 5