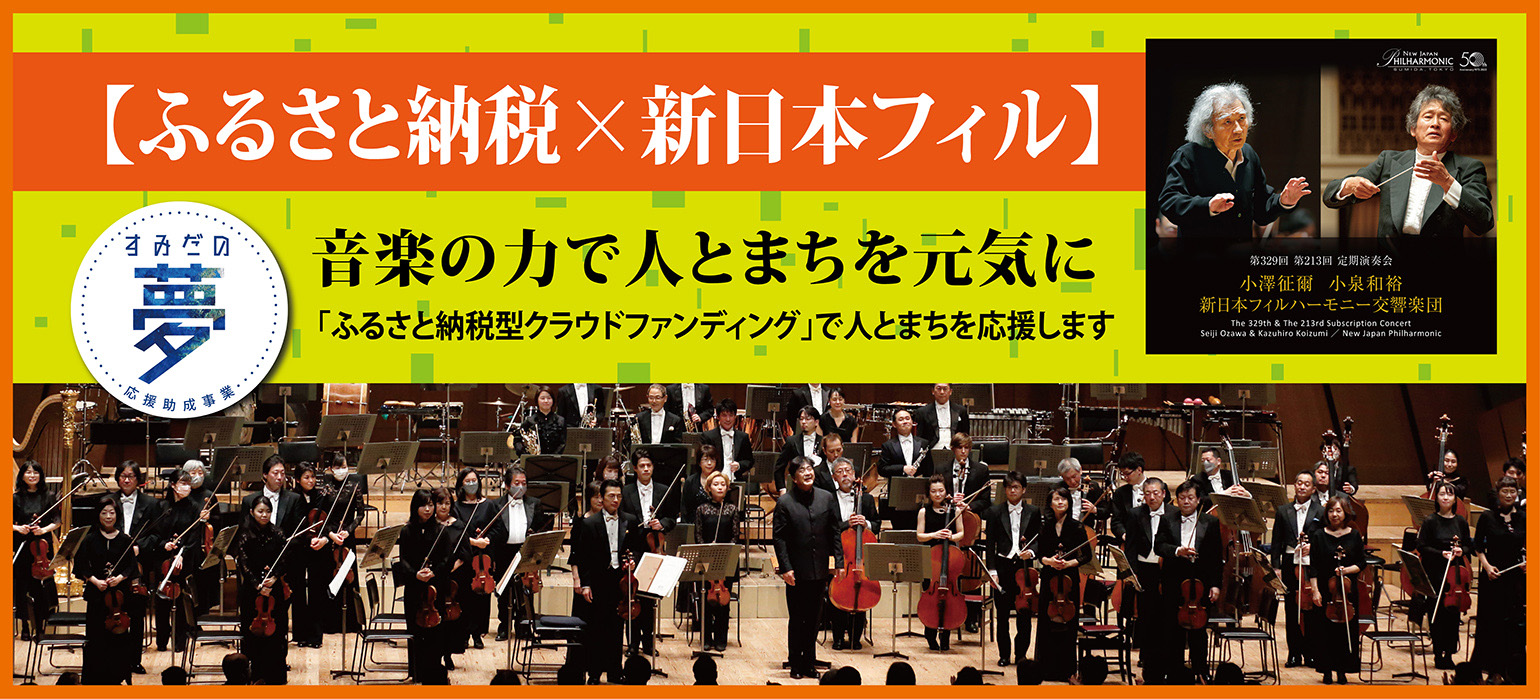 Since 2017, the New Japan Philharmonic has tied up with Sumida Ward and is participating in the "Sumida Dream Support Project (subsidized project)" as a government crowdfunding (GCF) using "hometown tax".
Applications for 2022 have started from August 1st.
Furusato Choice New Japan Philharmonic Project Page
New Japan Philharmonic "Energizing People and Communities with the Power of Music" 2022
This year's target amount is 35,000,000 yen.
The donation we received was
① For those who don't usually have the opportunity to touch music casually, we will present tickets for the concert of the New Japan Philharmonic.
② Part of production costs for the 646th Subscription Concert Musical Opera by Mr. Michiyoshi Inoue
(3) Internet distribution of New Japan Philharmonic concerts
④ Implementation of Machikado Concert
⑤ Machikado Delivery
⑥Creation of past performance recording archives (preservation materials) including Seiji Ozawa
I will use it.
As a thank you gift, we will prepare a special CD (not for sale) containing the New Japan Philharmonic 's past concerts, a set of replica program booklets, a 50th anniversary magazine + special CD and program booklet.
Reception until December 31st. I would like to ask from the New Japan Philharmonic Project page of Hometown Choice.
Furusato Choice New Japan Philharmonic Project Page
https://www.furusato-tax.jp/gcf/1798
If you have any questions, please contact the New Japan Philharmonic Office / Patronage Department.
新日本フィル事務局・パトロネージュ部
TEL:03-5610-3820